Accessible Locks for School Lockers
You're back at school, you've wandered the halls looking for your locker… you finally found it…. only to realize that the standard locker padlock doesn't work for you…. now what??
Moving up to middle school or high school often means that you will have to use a locker. And for kids with disabilities, that can be a challenge.
Standard locks require confusing number combinations or keys. There are a variety of products available including tactile locks, simple word or directional access locks and locks that work with an app on your smart phone or iPad. Take a look at the resources below for the latest in accessible locks!
Wor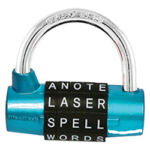 dLock: No keys or number combinations needed. WordLock uses the alphabet to set your own combination with your favorite words. Visit www.WordLock.com to learn more.
Master Lock® Master Lock® (ADA-Inspired Portable Locker Locks) makes locks aimed at making studens as independent as possible.
Simple Combo™ For students with difficulty remembering combinations but who don't have dexterity cha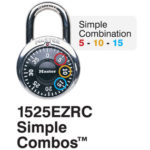 llenges. The Simple Combos™ locks use specially selected combinations that use only numbers printed on the dial (no sub-increments) so users can more easily recall and dial their combination. Supervisory access control is available to match your existing system and dials available in multiple colors.
2650 Push Key™ For students with limited dexterity, difficulty remembering combinations or visual impairments. The Push Key™ locks feature a no-turn key operation where the user inserts the key into the lock and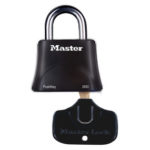 pulls down on the lock body to open the shackle. Lock is easy and simple to use with an easy-to-grip flared body. Lock includes four keys – two with large key head covers for easier grip.
Tactile Push-Button Combination Padlock: This Tactile Push-Button Combination Padlock is easy to operate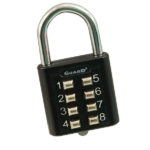 by touch with tactile numbers (1-8) and push-button design. Simply identify each tactile number in the 4-digit combination by touch and push down the corresponding buttons. Then toggle the switch on the bottom over and the lock pops open. It's a handy low vision combination lock for the blind and visually impaired.
LS&S Directional Combination Lock: This Master Lock with speed dial enables you to set your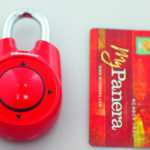 own combination based on directional movements instead of the traditional rotary style. Move the lock button/dial left, right, up and down and it is faster to use than traditional locks.
Locksmart Keyless Padlocks: State-of-the-art capacitive fingerprint sensor allows unlocking in under 0.8 seconds. Stores up to 500 fingerprints for multiple users. Adaptive algorithm means the lock becomes faster and more accurate with each access.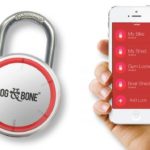 By using your mobile device, you can open your LockSmart padlock without any physical keys, conveniently share virtual keys in an instant, take 'keys' away, and track your lock's use. LockSmart's keyless Bluetooth padlock is much more than a lock. LockSmart gives you trackable keyless security.